Did you know?
63% of people consider a company's privacy and security history before using their products or services.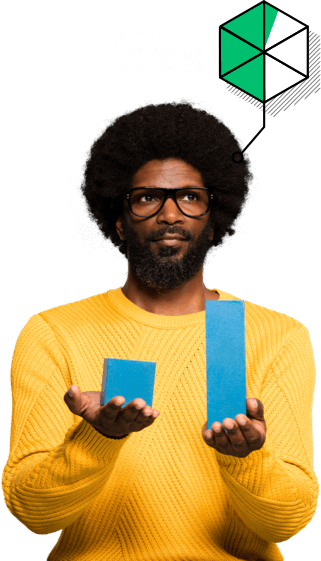 International Panel Privacy Notice
LAST UPDATED: NOVEMBER 20TH, 2019
1. When this Privacy Notice Applies
SurveyMonkey uses third party trusted partners ("Panel Providers") to source individuals who are willing to complete surveys ("Panelists") so that we can then deliver surveys from SurveyMonkey and its customers to those Panelists.
When you complete surveys for SurveyMonkey or the creator of a survey who has used SurveyMonkey (Survey Creators), through one of our Panel Providers and you reside anywhere outside the United States, SurveyMonkey Europe UC collects information about you. In instances described in this Privacy Notice, SurveyMonkey will be a data controller of your personal information and will be responsible for holding and keeping your personal information in compliance with data protection law. In other instances, specifically with respect to survey responses, we simply process your data on behalf of Survey Creators. You will find our contact details at the bottom of this Privacy Notice under "Contacting Us" if you want to get in touch.
2. Why did I receive a survey from SurveyMonkey?
The most likely scenario is that you have signed up to take surveys through a third party Panel Provider in return for some type of incentive. SurveyMonkey partners with Panel Providers who source panelists like you to take surveys for SurveyMonkey and for Survey Creators. We do not get your personal contact information or your name from our Panel Providers. They facilitate us (or the Survey Creator) forwarding surveys to you to take.
The Panel Provider who forwards you to a survey to complete will also be responsible for protecting your personal information and will likely have its own privacy notice which you should consult.
3. What personal information SurveyMonkey collects
Data matching the Panelist Profile:
We provide our Panel Provider with a profile of the type of panelist we wish to use for a particular survey. This may include requirements such as (on a non-exhaustive basis) panelists of a particular gender, age or age range, income bracket or location. If you respond to a particular survey, we will know that you have (or that it is likely you have) the characteristics or match the details listed in the panelist profile.
Survey Response Data:
We collect your survey response data which may directly identify you or which, when used with other information which we hold about you, may identify you. For more details of how we treat survey responses generally and the appropriate controller of your responses see our main privacy policy.
Metadata:
We also collect your IP address (and certain cookie data) when you take surveys. Please see our Cookies Policy for more information.
Inferred Data:
We may infer information about you (including your location and your preferences) from the personal information which we collect about you.
4. How & why we process your personal information
Purposes:
We may use your personal information to:
check that you only take a particular survey once (unless the survey creator allows multiple responses);
understand what type of panelists are taking particular surveys;
compile a profile on you;
customise the way that surveys are presented to you to enhance your survey taking experience;
analyse survey responses (including by comparing your responses against other panelists' responses);
analyse aggregate trends both amongst panelists and other survey respondents from de-identified data. We may use this information for our own business purposes or sell this aggregate, de-identified information to third parties for commercial reasons;
track referring websites;
maintain our processing records;
perform system administration and maintenance including copying, modifying and configuring data for business continuity and archiving purposes and in order to introduce new technologies into our systems;
maintain the security of our system (e.g. controlling abuse, spam and DDOS attacks); and
direct our Panel Providers to, or not to, forward surveys to you to take.
Machine learning
We also may use techniques like machine learning on your survey responses for determining their quality and compliance with the relevant terms of service between SurveyMonkey and Panel Providers so that SurveyMonkey can maintain consistent and reliable Panelists.
Who we share your data with:
Survey Creator
Your survey responses will be shared with the creator of the survey that requested the survey. While in limited cases the survey creators may be able to identify you based on your responses and your IP address, SurveyMonkey prohibits these parties from: (i) asking survey questions which elicit responses with your name, email address and contact information; (ii) contacting you for marketing or any other purpose (unless you have consented to this); or (iii) from disclosing your identity to other third parties.
SurveyMonkey Group
The information which we collect about you will be shared with other companies in the SurveyMonkey group from time to time.
De-identified information
SurveyMonkey may publish our analysis of survey responses and the results of our research. Such publications will not contain your personal information.
Legal Basis:
Contract
We will process your personal information in order to provide you with the surveys which you have selected to receive from our Panel Providers.
Legitimate Interest
We will process your personal information to provide you with surveys which it appears you are interested in receiving based on your previous survey-taking activities and the profile we have developed for you as a result of this usage history.
We also have a legitimate commercial interest to use your personal information in order to administer the survey and to improve both the content and frequency of future surveys and how these surveys are presented to you.
In the event of a corporate transaction involving the SM Group (or any part of the SM Group) such as a merger or sale of assets, we may share your personal information with a prospective purchaser.
Compliance with Law
We may disclose your personal information to comply with laws applicable to us or to respond to legal process or lawful requests, including from law enforcement and government agencies.
Vital Interests
In rare events, SurveyMonkey may disclose your personal information where it believes in good faith that access or disclosure is necessary to protect the personal safety or vital interests of SurveyMonkey employees, customers or the public.
Retention:
To the extent SurveyMonkey independently keeps any data about you which it collected from you as a respondent to surveys sent from our service, we will retain that information for 3 years from your last interaction with our service. We retain the data for this period to facilitate our data lifecycle models. To the extent that your survey responses are stored in one of our customer accounts, that data is retained for as long as our customer's account remains active or until our customer has deleted those survey responses. Where an account is inactive for 3 or more years we take steps to close those accounts and delete any data contained in them.
5. Where your information is processed and stored
Your personal information may be stored and processed in the United States, Australia or any other country where the SurveyMonkey group or its service providers maintain facilities. We enter into standard contractual clauses approved by the European Commission with our international group companies to ensure the safe transfer of your personal information (you can contact us for further information).
Our parent company, SurveyMonkey Inc., participates in and has certified its compliance with the EU-U.S. Privacy Shield and Swiss-U.S. Privacy Shield, which provide a way for us to transfer personal information of our respondents safely and securely to SurveyMonkey Inc. in the U.S. (please see SurveyMonkey Inc.'s entry on the Privacy Shield list here for further information).
6. Your rights
The table below sets out the rights which you have to address any concerns or queries with us about our processing of your personal information:
Right of Access:
You can find out what kind of personal information SurveyMonkey holds about you and what we do with that information. You can also get a copy of this information.
Right to Rectification:
You can have SurveyMonkey update or correct any inaccurate personal information which we hold about you.
Right to Data Portability:
Receive a copy of the information which you have provided to us in a form which makes it easy for you to give this information to a different organisation.
Right to Restrict Use:
You have a right to stop SurveyMonkey from using your personal information in certain cases, including if you believe that the personal information we hold about you is incorrect or our use of your information is unlawful. If you exercise this right, we will store your personal information and will not carry out any active processing unless your issue is resolved.
Right to Object:
Where we rely on our legitimate business interests to use your personal information, you have a right to object to this use and to have your personal information deleted. We may disagree with any objection you raise but we will stop processing your personal information until we sort out the issue with you.
Right to Erasure:
In certain circumstances, you may also have your personal information deleted, for example if you exercise your right to object (see above) and we do not have any overriding reason to process your personal information or if we no longer require the your personal information for the purposes set out in this notice.
7. Complaints
If you are not satisfied with any response you receive from us or have an issue with the way we handle your personal information, you can make a complaint to the Office of the Data Protection Commissioner in Ireland. You can contact this office by emailing info@dataprotection.ie.
8. Changes to this notice
SurveyMonkey may occasionally update this privacy notice to reflect customer feedback and changes in its business or to comply with applicable law and regulations. When SurveyMonkey makes such an update, SurveyMonkey will revise the "last updated" date at the top of this privacy notice. If there are material changes to this privacy notice concerning how SurveyMonkey will handle your personal information, SurveyMonkey will notify you either by prominently posting a notice of such changes before they take effect or by directly sending you a notification.
9. Contacting us
For general SurveyMonkey privacy issues, or to submit feedback or ask SurveyMonkey questions about its privacy practices and this privacy notice, please contact the SurveyMonkey Data Protection Officer here or by mail at Attn: Data Protection Officer, 2 Shelbourne Buildings, Second Floor, Ballsbridge, Dublin 4.