Did you know?
63% of people consider a company's privacy and security history before using their products or services.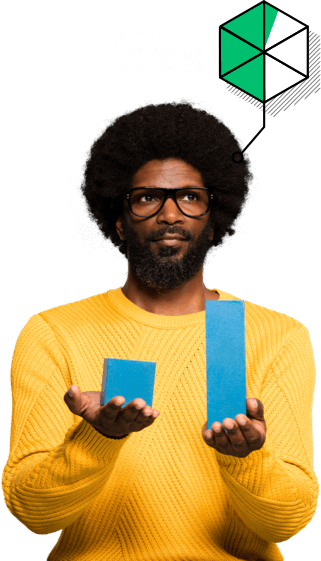 SurveyMonkey Trial Account Terms of Service
LAST UPDATED: JUNE 6TH, 2019
These SurveyMonkey Trial Account Terms of Service ("Terms") apply to any services ordered by Customer that are identified as being provided for trial or evaluation purposes ("Trial Services"). Trial Services are subject to these Terms and, if applicable, any SurveyMonkey document like the Free Trial Information form under which Customer ordered the Trial Services ("Order Form").
Capitalized but otherwise undefined terms in these Terms have the meanings given to them in the Order Form.
1. Service Description
1.1 SurveyMonkey will provide the Trial Services to Customer for the duration specified in the Form, not to exceed 30 days ("Trial Period"). Customer may only use the Trial Services for its internal trial and evaluation purposes. Either party may terminate the Trial Services at any time upon written notice.
1.2 Notwithstanding any reference on the Order Form to any other applicable additional terms identified on the Which Terms Apply page at https://www.surveymonkey.co.uk/mp/legal/which-terms-apply/, such online service-specific terms will not apply to the Trial Services.
1.3 Customer consents to SurveyMonkey's Privacy Policy set forth at https://www.surveymonkey.co.uk/mp/legal/privacy-policy/ and agrees to comply with the Acceptable Use Policies set forth at https://www.surveymonkey.co.uk/mp/legal/acceptable-uses-policy/.
1.4 THE TRIAL SERVICES ARE PROVIDED AS-IS, WITHOUT ANY WARRANTIES OF ANY KIND, WHETHER EXPRESS OR IMPLIED.
1.5 SURVEYMONKEY WILL NOT BE LIABLE TO CUSTOMER FOR ANY INCIDENTAL OR CONSEQUENTIAL DAMAGES, LOST PROFITS OR LOST DATA, OR ANY OTHER INDIRECT DAMAGES EVEN IF SURVEYMONKEY HAS BEEN INFORMED OF THE POSSIBILITY THEREOF. THE TOTAL LIABILITY OF SURVEYMONKEY FOR THE TRIAL SERVICES WILL BE LIMITED TO US$100.00.