Did you know?
63% of people consider a company's privacy and security history before using their products or services.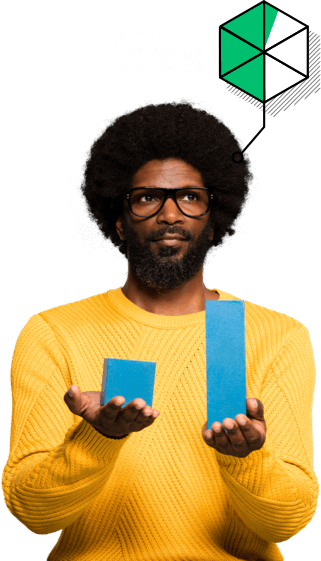 Privacy Basics
This is a snapshot of how SurveyMonkey treats personal information and data. FOR FULL DETAILS READ OUR PRIVACY POLICY.

You own the data in your account.
Your surveys/forms/applications/questionnaires and any responses you collect to them are private by default (except if you have made them available via a public link). We don't sell individual responses to anyone and we don't use those responses for purposes unrelated to providing or improving our services for you, and as outlined in the privacy policy. Some uses we do make of respondent related data includes, for example, in our survey tool aggregating usage trends around Respondents (types of questions answered and success of specific survey and question types over time) – this is done so we can make more accurate recommendations to you around use of our services.
We safeguard respondent email addresses.
To make it easier for you to invite people to take surveys and questionnaires or fill out forms and applications via email, you may upload lists of email addresses or phone numbers, in which case SurveyMonkey acts as a mere custodian of that data. We don't sell these email addresses or phone number and we use them only as directed by you and in accordance with our Privacy Policy. The same goes for any email addresses or phone number collected in your account.
We employ best practice security.
Read our Security Statement for more information.

The Creators who create and administer surveys, forms, applications, and questionnaires own and control your responses and contact information.
We just host surveys, forms, applications, and questionnaires on our websites and collect your responses for Creators. If you have any questions about a survey you took or a questionnaire, form or application you completed, please contact the Creator directly. SurveyMonkey is not usually responsible for that content. The Creator is usually the same person who invited you to take the survey or questionnaire or complete the form or application and they should have their own Privacy Policy.
We do control use and analyze usage data about you (for example, looking at page view data, response rates, response types and survey type):
to make our recommendations around surveys or service included on our website at the end of a survey making experience more relevant,
to improve the user interface, and
to maintain a consistent and reliable user experience, and to improve services by looking at what questions Creators are asking and the quality of their responses and response rates so that we can work on our existing features and build new ones to optimize question/answer rates for Creators.
For the above circumstances, where you are located in the European Union, SurveyMonkey Europe UC controls this information about you to the extent that it is personal data and we describe how we process this in more detail in our Privacy Policy. However, to the fullest extent possible we aggregate and anonymize data about you so that you are not identifiable.
Are your responses anonymous? This depends on how the creator has configured the survey, form, application or questionnaire. Contact them to find out, or click here to read more about respondent anonymity.

If you are a Panelist - you have signed up to take surveys relevant to you, as sent to you by SurveyMonkey or a SurveyMonkey customer. SurveyMonkey only allows people in the United States to sign up to SurveyMonkey's Contribute panel. For panel outside the United States, SurveyMonkey partners with various panel providers. We therefore have a separate privacy policy for people who reside outside the United States and who took a survey originating from our service. If you are one of these people you can click here to read the policy applicable to you. If you are in the United States – read on!
We do not sell your profile data to marketing firms! While we do provide some of your profile data to our customers who wish to deploy surveys, we do not sell it to marketing companies – we just allow our customers to send you surveys based on your profile suitability. If you are a California consumer, please visit our California Supplemental Privacy Notice for more information about our use of your personal information.
We do use and analyze usage data (page view data, response rates and metrics) to help ensure the surveys you are sent are more relevant to you, to improve the user interface and our services, to maintain a consistent and reliable user experience and to build new features. We use profile data to help us to improve the quality of our panel.
Responses you give.
We may use data and information regarding responses to provide our customers with more ways to reach the target demographic they want (e.g. by aggregating the data/information and identifying trends in survey taking). However, your individual responses are not shared with anyone other than the customer (survey and form creators) that has sent you a survey. Any data we provide to our other customers and third parties is aggregated and anonymous. Similarly, if you take one of SurveyMonkey's own in-house surveys we aggregate and anonymize any response data we share with third parties.

Cookies – we use cookies, web beacons and pixels. These are small files which are placed on the device you are using to browse our website. They perform various tasks. Some of them are purely to ensure the proper functioning of our site and services. Other cookies are used by us and our third party partners to track the interaction of visitors with our site and to optimize and measure the success of our online marketing campaigns and partnerships. We are transparent in our cookie's policy and notices about all of the cookies we use and you can control what cookies remain on your devices through your browser settings. See our help center article here to understand better how to exercise this option.